Transdev operate the 770 bus service between Harrogate and Leeds on a daily basis, nicknamed the beerbus because you can travel on it to numerous beer festivals in the course of a year.
These include:-
Harrogate Round Table – 4th-6th February, 2016
Harrogate Town AFC – probably May, 2016
Spofforth – 11th and 12th March, 2016
Wetherby Lions – 28th May, 2016
Boston Spa – 19th and 20th February, 2016
Clifford – 25th June, 2016
Bramham – probably October, 2016
Thorner – probably April, 2016
Leeds – 8th to 11th September, 2016
You can view and download a timetable here (but do bear in mind to check any changes since this article was written on 23rd February, 2016)
Are you planning a beer festival in the area? Tell us the dates.
Need a website? Have a look at the Beer Festival portal which offers a complete website and social media package wthout the need to pay for hosting or a domain name.
Click on the image below:-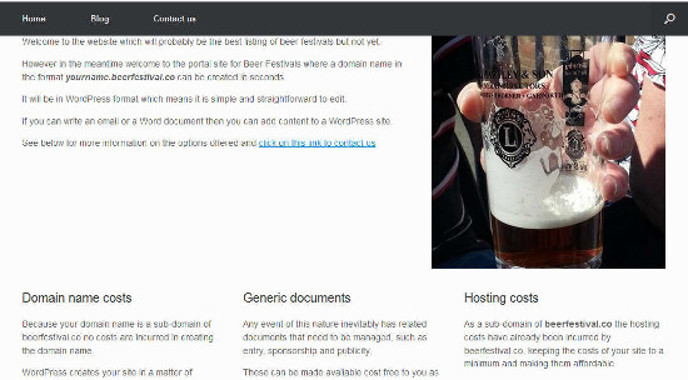 Click on the image below to go to a legacy beer festival website:-